We open the doors of the Magic Tropical Splash Aparthotel in
DEALS FOR YOU
Choose the one that best suits your needs on our official website
STAY AHEAD OF OTHERS

BOOK AND SAVE NOW!

Being first always has its advantages and booking with us is no different; remember, early birds get the worm. Book now and take advantage of discounts from 5% to 20% concurring to the reservation date and the extent of your ...

From:

€56 taxes included.

FREE Shuttle!

Free Airport and Renfe Shuttle service

In Magic Tropical Splash, we take care of you and your vacation so that nothing worries you. Leave everything to us and think only about your enjoyment. In the booking process, we offer you a free Shuttle service from and ...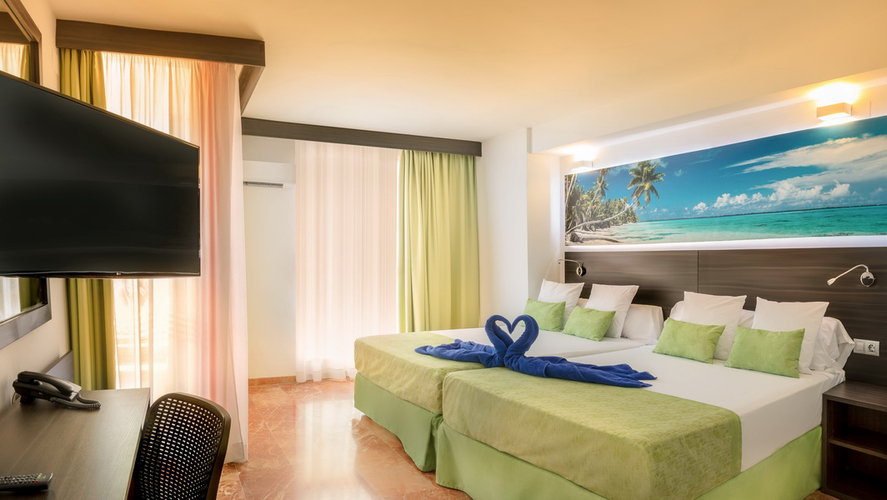 Aparthotel in Finestrat, Magic Tropical Splash
Aparthotel in Finestrat, next to Benidorm
Feel the light, the colors and the warmest tropical atmosphere at Magic Tropical Splash in Finestrat, just 6km from Benidorm and 300m from the Cala Finestrat Beach.

The perfect aparthotel for families with children who like to feel the scale, freedom and comfort of an apartment without giving up all the satisfactions of a hotel. Keep in mind that the All-Inclusive and the Ultra All-Inclusive are available to enjoy them during the day.

3000m2 of fun with last generation water park where you can perceive the Caribbean pirate adventure plus Tropical Splash.

Savor every moment with the All-Inclusive, or even better, the Ultra All-inclusive and forget about paying more. From the food trucks and the unique ice cream cart to the international Caribbean food buffet through the delicious Italian Tropical à la carte and the Pirates Tavern. Our iconic tavern where the pirate theme will make you daydream ... like you were sailing on a ship at high seas!

The best tropical vacations full of pirate adventures and shining colors in Finestrat, at the Magic Tropical Splash, a few minutes away from Benidorm.
HIghlights of Magic Tropical Splash Aparthotel